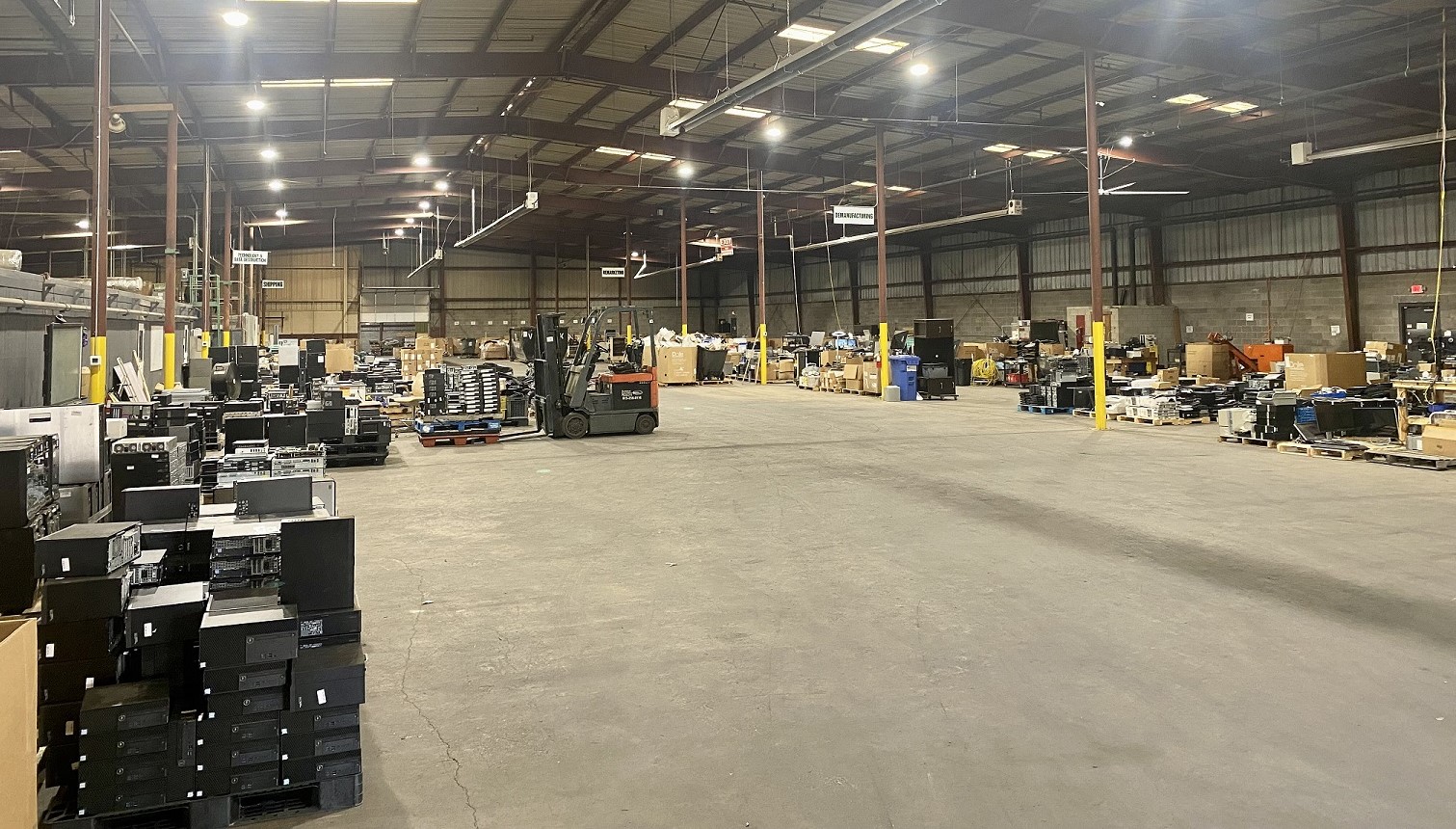 SPRINGFIELD, Tenn. – S3 Recycling Solutions today announced that it has purchased another building in Springfield, Tenn. – adding 78,000 square feet of warehouse space to its real estate portfolio. The multi-million-dollar transaction comes five years after S3's expansion to Springfield in 2018 when it opened a 75,000 square foot warehouse. The company has also hired John Revetti as its new chief operations officer.
"As S3 continues to make substantial advances in our operations, we are adding the necessary pieces to our infrastructure to support our growth," said S3 CEO Rod McDaniel. "Increased demand for e-waste solutions across the nation and new developments in our service offerings are driving our corporate expansion. Acquiring additional warehouse space and bringing experienced leadership to our team are two essential elements that will provide structure and sustainability as our organization increases in size and maturity."
This year, S3 earned the information technology asset disposition (ITAD) industry's top credentials including: R2v3 certification verifying the organization's practice of following proper processes, safety measures and documentation to responsibly recycle technology assets; ISO 9001 certification for a quality management system; ISO 14001 certification for systematically managing its responsibilities in a way that contributes to the environmental pillar of sustainability; and ISO 45001 certification for an occupational health and safety management system, to enable a safe and healthy workplace. It has also received local and national recognition for being one of America's fastest-growing companies and a best place to work, all of which validate its status as an up-and-coming organization.
More than 200 candidates applied for S3's recent open position of chief operations officer. After a three-month process, Revetti was selected to join the company this month. With more than a decade of experience in operations management and recycling automotive and cooling parts, his career is supported by a Master of Business Administration in Business Finance, studies in Six Sigma Green Belt application, and he is a Marine Corps veteran.
"John's proven expertise in operations management will be an invaluable asset to S3," said Board Chairman Brian Moyer. "His knowledge of business analysis, process optimization and human capital management perfectly align with S3's aggressive growth strategy. His leadership in daily functions of the organization also allows our CEO to focus more on business development and overall strategic goals. I'm thrilled to have him on board."
About S3 – Secure Sustainable Solutions. S3 Recycling Solutions is a full-service information technology asset disposition firm with an emphasis on cost-effective processes for receiving, sorting, re-purposing and re-marketing electronic assets. We help our customers reduce the cost of ownership of their electronic technology assets, while providing a peace of mind that data security is maintained at the highest industry standards. Since its inception in 2007, S3 has supported a diverse client base throughout the United States and Canada. S3's vision is to combat our planet's e-waste epidemic by employing both environmentally and financially responsible processes for a stronger, safer global community.
Sign up to our Newsletter
(We do not share your data with anybody, and only use it for its intended purpose)