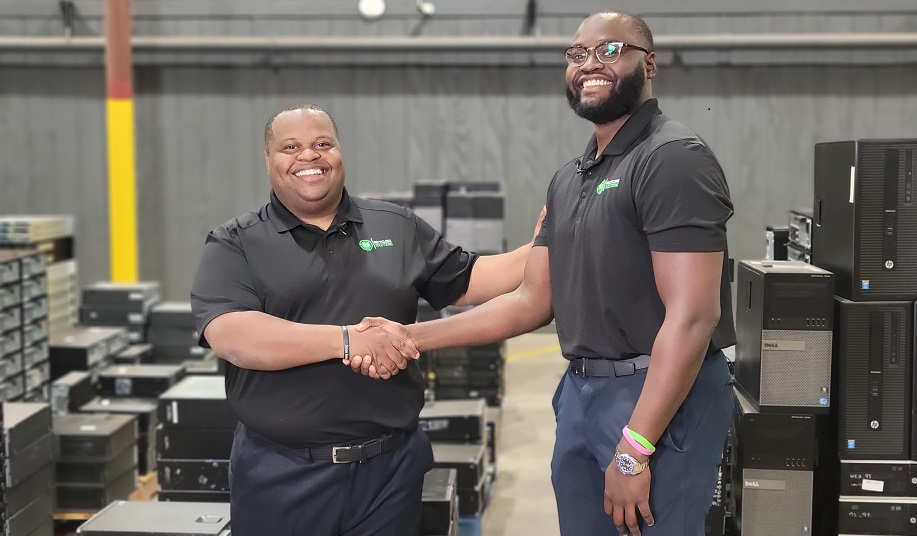 From the Desk of S3 CEO Rod McDaniel
In February 2016, when I didn't have the money or the business experience to buy a company like S3, I turned to Darrell S. Freeman, Sr., and a small group of investors who took a chance on me. For the last six years, it has been the most incredible journey, and I owe much of it to him. Without his willingness to be patient with me as I matured as an entrepreneur and open doors for me, S3 could not have experienced the success that it has.
From Day 1, Darrell made it a point to be my mentor and business partner. We talked daily, and he taught me how to strategically put the right people and processes in place to operate a first-class facility with a powerhouse team.
He ushered in a new way of doing business, thinking bigger, leveraging relationships and heavily emphasizing mentorship. With Darrell's influence, S3's annual revenue grew 650% from 2016 – when he was named S3 Chairman of the Board of Directors – to 2020 – when he became the majority owner of the company and S3 received R2 certification, the highest credential for e-recycling firms. S3 is expected to have another year of record revenue in 2022, with 237 clients across the nation and a second consecutive year of being named one of Inc. 5000's fastest-growing private companies in America.
Since losing our dear friend in June, the team at S3 has taken time to heal and strengthen our resolve to honor him the best way we know how. To follow the model that he showed us: to treat people right, have fun, make money, and give back to the community, all while establishing ourselves as a leader in the electronics and information technology recycling industry.
Darrell's business success has been well documented in the media and his lengthy bio. But the legacy of Darrell S. Freeman, Sr. extends far beyond business acumen, countless accolades or philanthropic endeavors. He touched countless lives with his generosity and leadership. When asked in a 2020 interview how he wanted to be remembered, he responded: As a giver to the community, and a good husband and father to his wife and kids. It's a value system that is very closely aligned with mine, which I believe made it so easy for us to work together.
While there is hardly any way to offer a sufficient tribute to Darrell, we are compelled to try. He will be indefinitely recognized as Past Chairman of the Board In Memoriam.
Additionally, we are continuing the legacy of his family name and his passion for mentorship at S3. Darrell's youngest son, Nathaniel Freeman, has joined the S3 team as a sales executive who helps find clients throughout the U.S and Canada. Darrell was a serial entrepreneur and was fiercely committed to supporting those who dreamed of following a similar path. He mentored me, and now it's my turn to pay it forward to his son.
A recent graduate of the University of Tennessee in Knoxville with a degree in Business Administration, Nathan has hit the ground running. He has injected a jolt of energy into the team, and I am excited to have the opportunity to witness his career develop.
Going forward, my personal goal will be to lead our team at S3 in a manner that inspires each team member to strive for excellence, and open doors of opportunity for them the same way that Darrell did for me. In the coming days, we will be naming a new chairman of the S3 board of advisors, as well as new board members. Stay tuned for the upcoming announcements, and as always, thank you for your continued support of me and S3.
We invite you to see S3 CEO Rod McDaniel's reflections on hiring Darrell's youngest child in this video.
Sign up to our Newsletter
(We do not share your data with anybody, and only use it for its intended purpose)