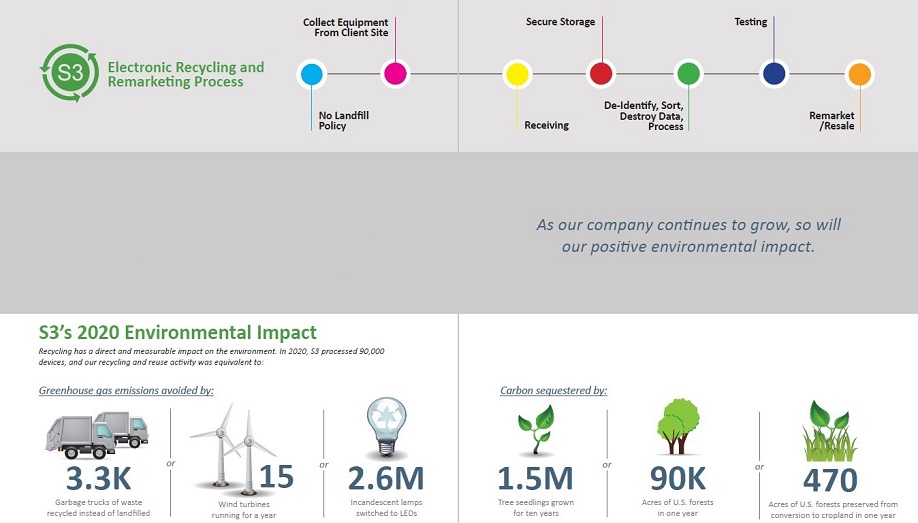 S3 Recycling Solutions shares its highlights and metrics in its latest annual report. In its inaugural publication, the annual report details the company performance and activities during an extraordinarily challenging business and economic environment.
"Despite the economic downturn of 2020, S3 expanded its national footprint and achieved exponential revenue and employee growth," the report states. "The year closed with S3's highest revenue benchmark ever and the company achieved 200% growth compared with last year. S3 also secured technology recycling contracts with multiple Fortune 500 corporations."
The opening message credits "a laser focus on improving leadership, monitoring business metrics and managing a growing team," for the company's continued growth in the electronics recycling industry. Other highlights in the report include S3's R2 certification and its recent community service projects.
"Our greatest responsibility is to care for our team members and the communities in which we are located," S3 CEO Rod McDaniel said. "Giving back is the cornerstone of the S3 story."
The report can be found here.
Sign up to our Newsletter
(We do not share your data with anybody, and only use it for its intended purpose)